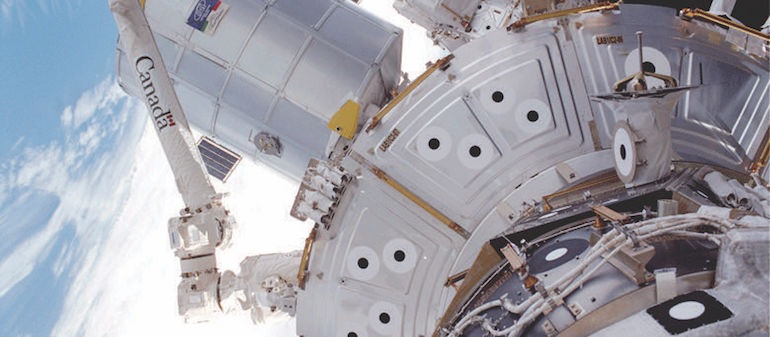 For many applications, it is useful to have surfaces that can absorb rather than reflect any light that falls on them. In the visible wavelength range, this type of surface will look black, hence the name "black" or "stray light" absorber. 
Iridian's stray light absorbers work using the principle of optical interference combined with absorption and can be designed for almost any wavelength range and over different angles of incidence. These coatings are made of metal and oxide materials making them especially robust with low outgassing properties.
Iridian's black absorbers have been used in space applications for many years to provide high contrast surfaces (for use as docking alignment targets, for example). Additionally our black coating technology is used regularly as part of our Multi-zone filter builds, patterned along edges of arrays or seams between zones to reduce off-angle light or scattered light from reaching the detector and to define the desired clear aperture of each zone.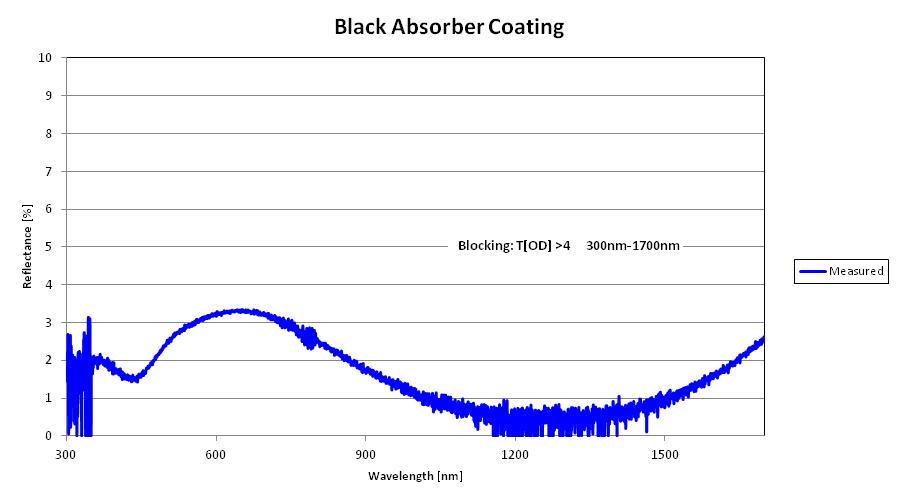 Example of black absorber coating with a reflectance < 3.5% from 300 to 1700 nm: