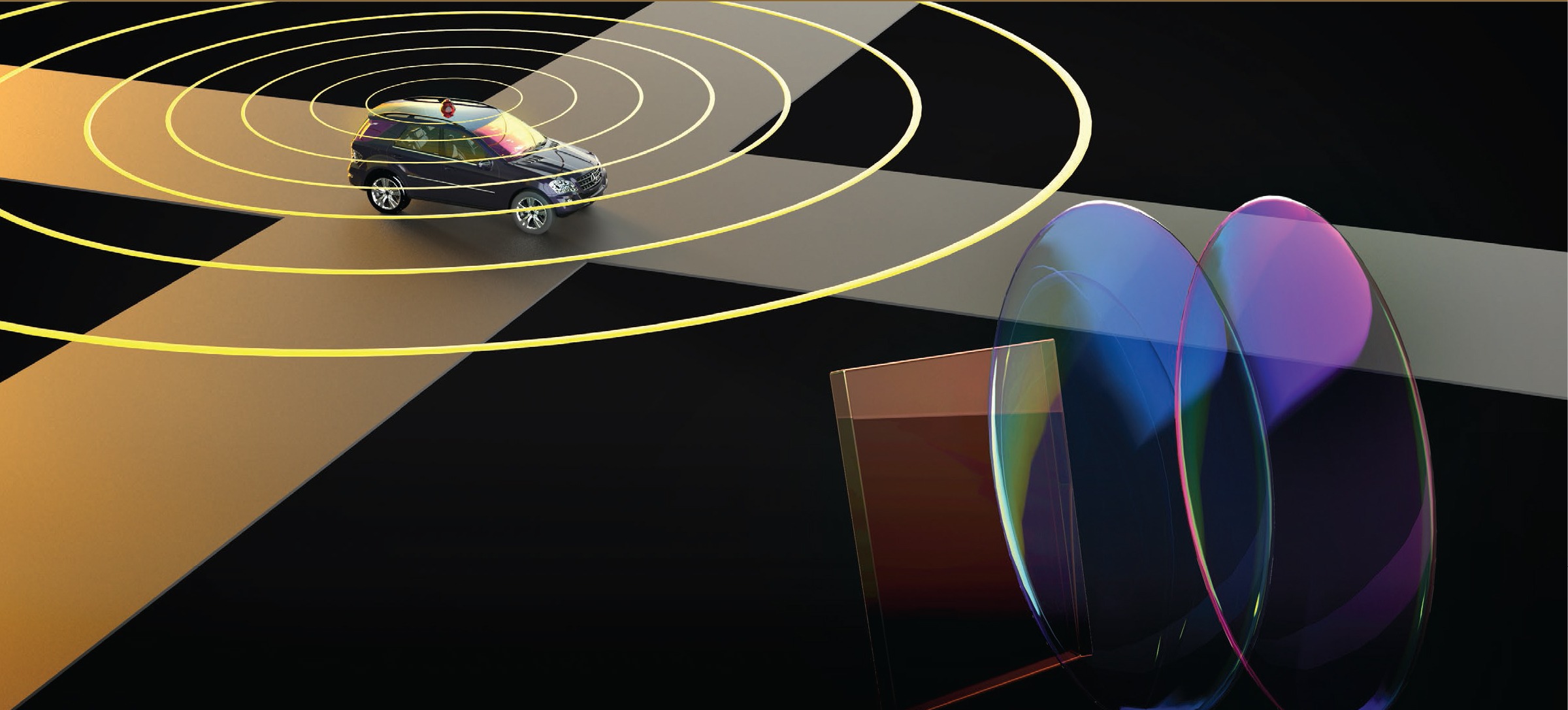 One of the growing technologies used in remote sensing, including in autonomous vehicles, is LIDAR. LIDAR (laser detection and ranging) can provide a point cloud of data that precisely describes the position and velocity of objects in the field of view of the system through analytical methods such as time-of-flight or coherence. However, ambient and stray light can be a challenge for signal acquisition so optical filters are essential elements of LIDAR systems, providing wavelength selectivity between the LIDAR wavelengths and other light sources.
LIDAR systems work with common laser wavelengths including 532nm and 1064nm with the wavelengths typically used in automotive applications being 905nm and 1550nm. Regardless of the wavelength employed, Iridian provides customized optical filter solutions for LIDAR applications providing "More Signal, with Less Background" from design and manufacture of initial prototypes through to high volume production in our ISO9001:2015 certified Canadian operation: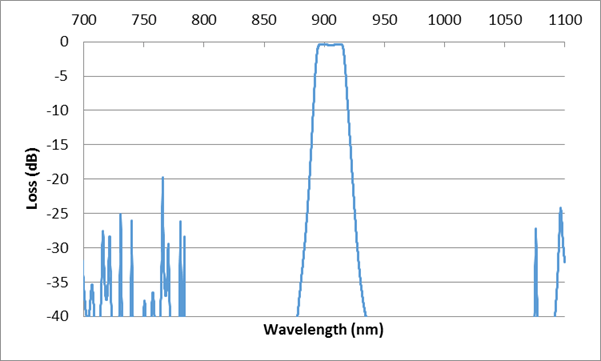 High transmission at the laser wavelength (>90%)
Narrow bandwidths (<1nm to 40+ nm dependent on the system requirements)
Deep blocking (OD3-5 or better over detector range)
No maintenance/calibration needed; highly stable; environmentally robust and reliable
Low sensitivity to angles of incidence (AOI) and temperature variation
Low cost, high volume manufacturing capabilities
To learn more about LiDAR and Optical Filters, please refer to our white paper on this topic.
Please contact our sales team to discuss a solution to your needs for LIDAR optical filters or coatings.